PROFESSIONAL AREA
Welcome to our BtoB area for professional buyers
WINE SHOP
Independent or franchised
CHR SECTOR
Restaurants - Hotels - Bars
SHOPKEEPERS
Shop - Caterers - Grocery stores
COMPANIES & WORKS COUNCILS
THIS ONLINE-PORTAL GIVES YOU DIRECT ACCESS TO OUR SALES DEPARTMENT
As a winemaker, we have developed a network of commercial relationships with many professionals specialising in wine distribution.
For us, each commercial relationship is approached as a tailor-made partnership in order to establish a close relationship with our clients and guide them in their selections.
We offer you prices adapted to your needs (delivery of small and large volumes) and ranges of wines targeted to your markets.
FOR MORE THAN 40 YEARS, MANY PROFESSIONALS IN FRANCE AND ABROAD HAVE TRUSTED US.
WINE MERCHANTS, SOMMELIERS
RESTAURANT AND HOTEL OWNERS
We support these professionals in the development of their ranges and wine lists.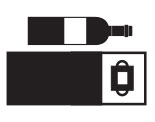 COMPANIES & WORKS COUNCILS
We cooperate with a number of organisations (private or public) in the composition of gift boxes to offer to their collaborators/employees or to their clients

CATERERS
We work with this profession to agree on the best food and wine pairings so that the combination is a success and highlights the delicacy of the dishes.

SHOPKEEPERS
We advise various cheesemongers, fishmongers, butchers, delicatessens, etc. in a selection of our wines in order to offer their customers a product that compliments their sales and develops their commercial offer.

EXPORTER
We have also established close commercial links with a wide range of exporters abroad (EU and OUTSIDE EU).
Would you like to import our wines into your country ?
We offer you our expertise to guide your choices and target your consumers.
We also offer to manage your import process (logistics, chartering, customs clearance documentaries).
CONTACT OUR SALES DEPARTMENT DIRECTLY BY FILLING IN THE FORM BELOW..
Tell us what you need, and we will make you our best offer.
Fill in the information, a member of our team will call you back to analyse your needs, define your selection and offer you different quotes.
This support is free and with no obligation of commitment.